"PROJECT 150"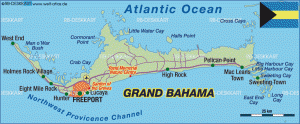 The island of Grand Bahama is a beautiful crest of limestone 96 miles long and 17 miles at its widest point; that is the largest northern island in the gorgeous chain of islands called The Bahamas. Since 2005 the island has endured several severe hurricanes which decimated the economy and has nearly removed the island's middle class.
Having considered ways of helping the communities in Liberia for our international mission efforts, we thought it patriotic and necessary to focus also on a local initiative that could help to spark innovation and bring some economic life back to Freeport … "the magic city".  We feel that this bold and ambitious project will be successful. We will face a lot of challenges and have to convince many, but to sit uninvolved and watch our community languish in lack and insufficiency; is not our posture.
And so we will provide a preview of this project during the last few months of 2017 and into the Summer of 2018 and commence "PROJECT 150 in earnest by Q4 of 2018 after we return from our Summer Mission to Liberia & Sierra Leone.  If you love Freeport, Grand Bahama and wish to see the island and its residents thrive again, then support our efforts and the eager entrepreneurs who will benefit from your participation.
"PROJECT 150"
WHAT IS IT?
Economic Community Initiative
OVERALL GOAL:
To achieve 150,000 sales, @ an average of $20.00 each, over an 18-month period!
Financial Goal: $3,000,000 in gross sales.
PROJECT VEHICLE: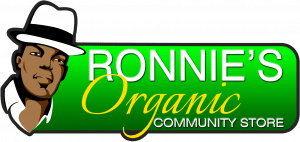 Ronnie's Organic Community Store is the central economic engine that propels all of the financial activity of our community model … Common Unity, Common Knowledge, Common Wealth.  Through our micro-stores and the goods and services that we provide, PROJECT 150 will provide employment, education and entrepreneurship opportunities to those who participate who find themselves unemployed, underemployed or disenfranchised.
PROJECT TIMELINE:
Program Preview: Q4 of 2017.
Program Official Launch: Q1 of 2019
PROJECT 150 GOALS …
1. Employment:
Employ 150 persons during the 18-month period.
2. Training:
Provide theoretical and practical business training to all participants of "PRO 150", with a view to helping them start their own business in 6 – 18 months.
3. Education:
Promote Customer Service and related soft skill courses.
https://vado.learnupon.com/store?refv=WhitsunLeadershipGroup&reff=Partner
4. Business Creation:
Launch 150 businesses/service providers in 6 – 18 months.
5. Samaritan Ministry-like Aid Service for Medical Causes:
Cancer, heart disease, eye surgery, Orthopedic operations, degenerative diseases, etc..
6. Community Enhancement:
Halfway house, Senior Citizen Care Program.  Feeding program
7. Whitsun Leadership Thought School
WLTS – Incubator for innovation and entrepreneurship.
8. The Collab:
An economic club to encourage 'Pro 150' business owners to support each other before going outside of the club for goods or services. The goal of 'The Collab' is to create an average club economy of $15,000,000.00 (minimum) for the group of 150 businesses.
………………………