Future Projects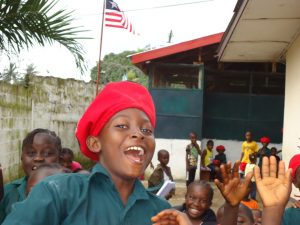 Latter Rain Mission Academy students, Jamaica Road, Bushrod Island, Monrovia, Liberia, West Africa
It is said that "Rome was not built in a day", and that is so true.  Any great undertaking takes time, effort, resources and persistence in order to make it successful.  We feel that working with the communities of Liberia (and others later on), will help our fellowman there eventually to enjoy an elevated way of life and enrich generations after them.
We don't have all of the resources for these projects … in fact we don't have anything to even start with; but in order to be ready one must have a plan; and that we do have.  We are asking for those of you who are able to assist us with projects such as this to give towards the completion of them.  If we can get the CURES Center functional, it will help to fund the other projects in time. Ideally we would love to get funding to tackle all three projects at the same time, as help for the children, orphans and communities is needed now.
If you are a school or college that no longer need your library, or portions of it; please consider us as the recipient for those learning resources.  If you are outside of The Bahamas please contact us to arrange the logistics of how we can ultimately ship the items directly to Liberia.  If you are in The Bahamas you can reach out to us via the following contact information:
Thank you for your generosity!
Mission Projects
Bong County Acre Development
CURES Center in Monrovia
Formation of three (3) Libraries
PROJECT #1
Bong County Acre Development
Estimated Budget for Initial Development
          Land clearing – $3,500.00
          Legal details – $2,500.00
          Landscaping & Fruit trees – $2,000.00
          Miscellaneous – $2,500.00
          House, Office and Retail Complex – $80,000.00
         Total – $90,500.00
Project Description & Action Steps
One acre of property in Bong County, Liberia was given to The Whitsun Leadership Group to develop for the furtherance of the initiatives presented during our 2016 Mission Trip.  Over the next eighteen months, starting during our 2018 Fall Mission Trip; it is our aim to identify the property, transfer the property's title, secure an architectural and development plan for the future of the project and to commence land preparation a few months afterwards.
PROJECT #2
CURES Center in Monrovia
Estimated Budget for Initial Development
          Business License & Legal Details – $3,500.00
          One Year's Rental & Utilities – $15,000.00
          Products – $35,000.00
          Operations & Miscellaneous – $20,000.00
          Total – $73,500.00
Project Description & Action Steps
In order to fund the ongoing community work being undertaken within the multiple counties of Liberia, we created the model for an economic engine that will provide a myriad of goods and services to help the Liberians.  The CURES Center is an acronym for Common Unity Resource Center, and is designed to be a central retail hub for goods and services that once purchased will give back a generous percentage of the cumulative sales to all of the participating individuals and organizations.
The goods and services are listed as follows;
area for retail sales of goods and services
import/export office for the sale of Liberian goods and services to The Bahamas and the wider Caribbean; and for the sale of Bahamian goods and services to Liberia and the surrounding African states
provision of microloans for small business formation
Business Development Program for young entrepreneurs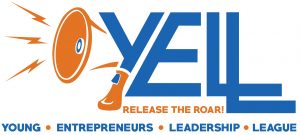 PROJECT #3
Establishment of 3 Libraries
Estimated Budget for Initial Development
          Customs, Legal Matters & License – $6,000.00
          Deployment of resources to various counties – $15,000.00
          Training, Staff & Operations – $30,000.00
          Containers (Books & educational resources, etc.) – $25,000.00
          Library construction & refurbishment – $30,000.00
         Total – $106,000.00
Project Description & Action Steps
During our inaugural visit to Liberia in the spring of 2016, after all of our interaction with a large cross-section of leaders in various counties; it was determined that the country needed libraries as a priority item.  While there are libraries existing in the country, they are specific to institutions that do not necessarily serve the majority of those who could benefit greatly from their presence.  Therefore, as a part of our efforts in the Fall Mission of 2018, we are canvasing aggressively for textbooks that are presented in sets preferably, encyclopedias, learning tools, pencils, pens, composition books, schools bags and other school-related items, desks, chairs, filing cabinets, academic learning toys, library books, furniture and equipment etc.).
While we are aware that our local population (in The Bahamas) needs these same types of items, we have found that our society discards many things that are valuable and that others can use. Therefore, we are confident that many persons, schools and organizations may have used books and learning tools that they no longer use and would gladly give away.  So instead of having these resources gather dust or be thrown away, we would like to have them directed to our cause where they will be used.  We appreciate your generosity in this initiative and also ask for sensitivity in giving the best gift, in the best condition that you can.
Our resource drive for the 2018 Fall Mission will begin in the summer of 2018 from the beginning of July until the end of August 2018.  The trailer(s) will be shipped at the end of August for arrival in Liberia within 6-8 weeks time.
Local and international donations are welcomed (contact [email protected] to organize the logistics).
Thank you!!!