Hello world!
Welcome to Common Unity, Common Knowledge, Common Wealth!
Common Unity, Common Knowledge, Common Wealth (C3) was a program created for an international mission effort involving several hundred bishops, pastors, community organizations and churches in Liberia, West Africa in the Spring of 2016.
The Whitsun Leadership Group (WLG) was pleased to present the concept and articulated the fact that … 'great benefit and enrichment could occur if persons can identify a common goal that is beneficial to all involved, work together towards the accomplishment of the goal; and use every available talent, resource and knowledge to reach the goal'.
The program model was eagerly received and WLG is poised to start the implementation phase of the program in Liberia, West Africa in the early Summer of 2018.  We will also be presenting the program model to multiple churches, community leaders and organizations, national and local government agencies and business persons in Sierra Leone during the late Summer of 2018.
It is our desire to help people groups all over the world through this and other enhancement programs. Through C3 we hope to create a community ecosystem where those involved would be elevated mentally and educationally, enriched economically and the community unified.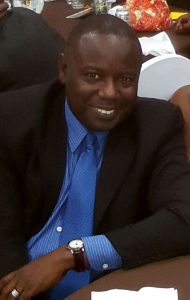 Whitney J. Bain III